And if you would like some nostalgic branchline steam sound for ambience, click the play button on the player below! 
Featured Ontario Railway Station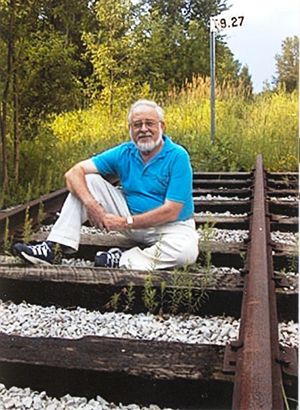 CHARLES COOPER 
1933-2023 
Charles Cooper had many friends in the rail fan and railway history community, and it was with great sadness we learned of his passing on February 13, 2023. 
Charles was best known for his books and meticulous railway history research, and his passing along of these rich resources through his website. 
Following his death, wife Andrea and stepson Adam have continued Charles' wish of keeping this website alive.  It remains a fantastic resource for researchers of both Ontario and Canadian Railway history, and continues to host Charles' model railway pages.